Austin Peay State University Library Athenaeum Series to discuss friendship and works of French composers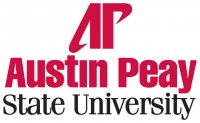 Clarksville, TN – In the late 19th century, two contrasting musical genres took hold of Europe – German lieder and French mélodie. The divide between the two approaches was so great that it often led to bitter rivalries among popular musicians.
But in France, two prominent composers – Henri Duparc and Ernest Chausson – forged a deep friendship that bridged the two styles, ultimately defining a new era in French music.
At 1:00pm on March 28th, Rachel Hansbury, instructor of voice and music theory at
Austin Peay State University
, will discuss the friendship of these two unusual composers in the University's Woodward Library. Her lecture, "Harmonic Progression: Henri Duparc and Earnest Chausson," is part of the APSU Library Athenaeum Series and is free and open to the public.
"This presentation will explore the extraordinary lives of these composers who established strong individual musical identities in a time when the development of German romanticism (especially as found in the music of Richard Wagner) and French mélodie (often associated with impressionism) created a chasm in European musical styles," Hansbury said. "These composers forged a musical meeting place between these two seemingly contrasting styles while maintaining a close friendship, a regular exchange of ideas and a great mutual respect."
The event will close with a live performance of two movements from the song cycle that Chausson dedicated to Duparc. The performance will be accompanied by Simone Parker.
Hansbury earned her M.A. in music at APSU and her B.A. in music from the University of St. Thomas, Houston. In addition to her adjunct teaching at APSU, she is a music teacher and performer in the Nashville area.
The Library Athenaeum series consists of speeches or presentations, panel discussions, debates, readings and performances. Faculty, staff and students are invited to submit proposals for future presentations. Proposal forms and additional information can be found on the Library Athenaeum website at http://library.apsu.edu/events/athenaeum.htm.
For more information about the Library Athenaeum series, contact Joe Weber, director of library services at APSU, by telephone at 931.221.7613 or by email at .