Several APSU faculty, staff announce recent activities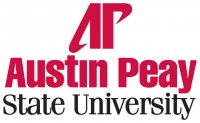 Clarksville, TN – Several faculty and staff members at Austin Peay State University announce their recent professional and scholarly activities.
Dr. Edward Wayne Chester, professor emeritus in the department of biology and the Center of Excellence for Field Biology, was presented the Conservation Award for 2011 at the annual meeting of the Tennessee Native Plant Society in September.
The award is given yearly to a person who has long advocated and supported the conservation and stewardship of Tennessee's natural resources, especially native plants. Chester taught various biology and botany classes, conducted research and published numerous papers on the plant life of Tennessee and the southeast for more than 40 years. He currently teaches adjunct classes in biology and continues his research and writing.
Carol Clark, director of community and business relations and executive assistant to the president, and Melony Shemberger, assistant director of communication, served as judges in the 2011-12 Kentucky New Era Academic All-Stars Team. Judging of the high school scholarship program was held October 6th at Hopkinsville Community College.
Three geoscience students have had peer-reviewed presentations accepted for the 2011 Southeastern Division of the Association of American Geographers meeting November 19th-22nd in Savannah, GA.
Kayla Pendergrass is a junior with a geology concentration, being advised by Dr. Phyllis Camilleri, The title of her presentation is "Examination of stand structure on an elevation gradient in a subalpine forest in South Central Colorado."
Jessica Sipe is a senior with an environmental hazards concentration, advised by Dr. Robert Sirk. The title of her presentation is "Analysis of Meteorological Triggers of Mountain-Valley Breezes in the Sangre de Cristo Mountains of Colorado."
Jessica Whitley is a senior with a geographic information analysis concentration, advised by Dr. Chris Gentry. Her presentation is titled "A Stitch in Time: National Civil War Quilt Trail."
Dr. Becky J. Starnes, associate professor in the department of public management and criminal justice, had a case study, titled "Welcome to Blightville," published on the Cases and Simulations Portal for Public and Nonprofit Sectors. This newly established portal, sponsored by the Rutgers-Newark School of Public Affairs and Administration, provides a broad array of teaching and learning resources.