Sara Crotts awarded $3,000.00 Blavatnik Family Foundation/ThanksUSA Scholarship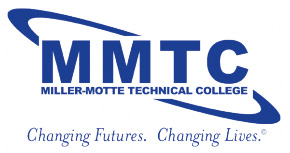 Clarksville, TN – Miller-Motte Technical College® Respiratory Therapy Program student Sara Crotts has been selected to receive the Blavatnik Family Foundation/ThanksUSA Scholarship.
Mrs. Crotts is originally from Salem, VA and is now residing in Clarksville, TN., with her husband Spc. Karl Crotts who is stationed at Fort Campbell.
When Mrs. Crotts was informed that she was awarded the scholarship, she remarked, "I am so grateful for my husband's service and the excellent educational opportunity I am receiving at Miller-Motte that qualified me for this award. I am extremely blessed."
Laura Miller is the Respiratory Therapy Program Director and one of Mrs. Crotts' instructors. When Ms. Miller found out that her student won such a wonderful scholarship, she was very pleased for her student. "I have had the pleasure of being Sara Crotts' instructor since she joined us at MMTC. Sara is a very intelligent, diligent student. She has a great passion for her chosen profession, respiratory therapy. I am very proud of Sara and her accomplishments," Miller said.
Mrs. Crotts is scheduled to complete her program and graduate in September of 2012 with an Associate of Applied Science degree in Respiratory Therapy and then take her exam to become a Certified Respiratory Therapist. She and her husband Spc. Karl Crotts will return to Salem, VA when her husband Spc. Crotts ends his service with the military. He plans on attending school to become a physical education teacher.
According to the scholarship website, www.ThanksUSA.org, in order to qualify for the scholarship you must, be a dependent child age 24 and under of U.S. military service personnel, or be the spouse of U.S. military service personnel and be a current high school senior or graduate who plans to enroll, or student who is already enrolled, in a fulltime undergraduate course of study at an accredited two-or four-year college or university or vocational-technical school for the 2011-12 academic year and have at least a 2.00 cumulative grade point average (GPA.) Crotts qualified as a military spouse who was enrolled in a two year degree program in respiratory therapy.
Miller-Motte is pleased to have students such as Sara Crotts and is proud of her accomplishment.
About Miller-Motte Technical College
Miller-Motte Technical College is a reputable leader in private career education. Our core mission is to provide students with an education delivering real-life career skills and dedicated placement assistance to successfully start their new career. Miller-Motte offers Associate Degrees, Diplomas and Certificates in fields including: Healthcare, Cosmetology, Massage Therapy, Paralegal and Network Administration.
Please visit us online at www.miller-motte.com for more information
At Miller-Motte Technical College, We Change Futures, We Change Lives!