APSU student awarded scholarship by state council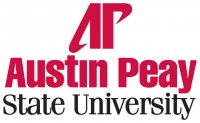 Clarksville, TN – The Tennessee Council of Cooperatives (TCC) recently awarded a $750.00 scholarship to Cody Norrod, a senior at Austin Peay State University.
Norrod, a Springfield native and the son of Avle Perry and David Norrod, is working toward a bachelor's degree in agriculture. After graduation, he plans to find a career in the area of wildlife conservation. Currently he is employed at Mapco in Pleasant View and is a member of the Battle Creek Baptist Church.
To be considered for the $750.00 scholarship, the student must be a citizen of Tennessee; enrolled in a college of agriculture; maintain an overall grade-point average of 2.5 out of a possible 4 points; and, if possible, be in his or her junior year of study.
The TCC is a nonprofit organization established to promote the cooperative form of business through education and promotion of all types of cooperatives. The TCC sponsors six college scholarships for agricultural students from each of Tennessee's four-year agriculture programs: APSU; Middle Tennessee State University; Tennessee Technological University; the University of Tennessee, Knoxville; the University of Tennessee, Martin; and Tennessee State University.
The scholarship program, started in 1984, is an effort to acknowledge and aid young people most likely to return to communities served by rural cooperatives. Several scholarship recipients from the past currently serve in one of Tennessee's cooperatives or in one of the state's agriculture-related agencies, which work with, support and help build cooperative businesses.